Angelo (Angie) Lazzara
Professional Goalies Instructor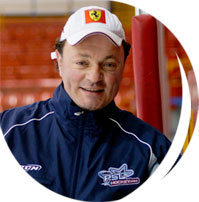 Angelo Lazzara is a renowned and well regarded goaltending instructor. His extensive hockey experiences include playing for the Trois-Rivières Draveurs of the QJMHL, playing for the Toronto Marlies of the OHL. His journey then landed him with the Saint Catherine Saints of the AHL.
For the past 10 years, Mr. Lazzara has dedicated himself to teaching all the aspects of goaltending to eager, young (and not so young) students. Angelo's practice sessions are intense, flowing and punctuated by positive reinforcement. His sessions are constructed to help goaltenders of all ages and abilities.
Alain Hupé
Stickhandling Coach and Summer Development Camp Director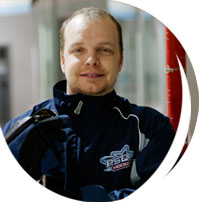 Alain Hupé has a long and impressive history within Laval minor hockey. Since 1980, Alain has coached numerous double letter teams and summer "AAA" teams that have amassed more than 20 championships. In 2006-2007, he was behind the bench with the Laval Express Junior AA team. He is currently working toward his Advanced Coaching degree with Hockey Quebec, as well as serving as the coaching-support specialist within the Laval Express Hockey Association.
Stéphane Fideli
Powerskating and Stickhandling Instructor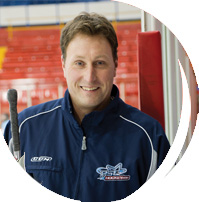 Stéphane Fideli is a Powerskating and Stickhandling Instructor.
Martin Lachapelle
Professional Stickhandling Instructor and Powerskating Instructor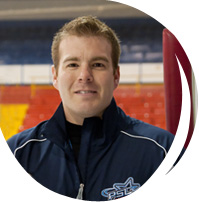 Martin is a certified instructor (Mahg and recreation 1) who has been teaching stick handling professionally for 2 years. He has also coached at the Elite Atome Level (BB, CC) for the last seven years. His sessions are dynamic and structured with an emphasis on intensity. He emphasizes using two hands on the stick, head up play, shooting, passing, various fakes, tight turns, balance, agility and full mobility.
William Chartrand
Defensemen Instructor and Powerskating Instructor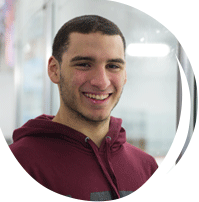 William is a Defensemen and Powerskating Instructor.